You know there's more to running a successful, profitable home organizing business than just showing up and organizing. 

You know you have to do a few things that make you feel like a fish out of water like… 
Scheduling your time so you're actually getting paid a fair rate
Having the right systems in place so you look professional
Getting the business stuff out of the way 
The good news?

With the right guidance, you can have a successful home-organizing business that works for you.

Organizers are in high demand! The pandemic forced the world to spend more time at home and the home improvement industry grew tremendously. 
So the only thing stopping you from organizing for a living?
A little bit more business knowledge.

What I Figured Out …
It is possible to do what you do best – organizing – and pair it with your natural love and care for people.
It is possible to turn that passion for organizing into a lucrative career.

But I also learned that it's hard to do alone.

Why?  
Unlike what you see on TV, home organization doesn't just involve packaging stuff up, slapping on labels, or just throwing stuff away. 
It requires a deep understanding of your clients' needs to establish effective goal-setting and time-management techniques – all of that you'll gain if you're working with the right mentor. 
And that's why I created Selling Organization, to give you the knowledge and skills necessary to provide exceptional service and achieve outstanding results.
But this course isn't just about folding, hanging, and labeling. We'll dive into the psychology of disorganization, exploring the emotional attachment that people have to their possessions, and help you develop solutions that address the underlying causes of clutter.
And that's not all! We'll equip you with the tools you need to run a successful business, including marketing strategies, client management techniques, and pricing tips. With our expert guidance, you'll be able to turn your love for organizing into a profitable and fulfilling career.
Join us on this exciting journey and discover how you can turn your passion for home organizing into a thriving business!

What's inside the Selling Organization Course?

Module 1: Foundation Strategies (value $149)
Build your Pro. Organizing resume using existing skills. Discover why clients want to hire you (it's not what you think!). Learn easy shortcuts to selecting products, designing storage, and creating custom organizing solutions.
Module 2: Organizing for Others (value $299)
When organizing your own home you are not on a deadline and you can take weeks to rearrange things. When working with a paid client, they will want results in a matter of days or even hours. Learn a simple workflow to organize any home no matter the size.
Module 3: Selling Services (value $299)
You know how to organize, now make sure your ideal client can find you. We are covering all the things to create your marketing plan.
Module 4: Business Set-Up (value $129)
Take the guesswork out of starting your business. Create a business name, learn what you need to know from advisors, and plan out your budget. 
Module 5: Branding Basics (value $129)
Easy-to-follow DIY demos on creating awesome logos, killer social media posts, and slick business cards, so you can skip the expensive graphic designer and create professional-looking visuals yourself. Save money and rock your brand like a pro!
Module 6: Marketing Your Services (value $299)
Stay top of mind with your existing clients to generate repeat business and more leads.
BONUS: Worksheets and assignments to strengthen your understanding of each core concept (value $99)
BONUS: Business Discovery Guide to facilitate business set-up (value $49)
BONUS: Trello tutorial and template for planning your client's project (value $49)
Total Value ($1500)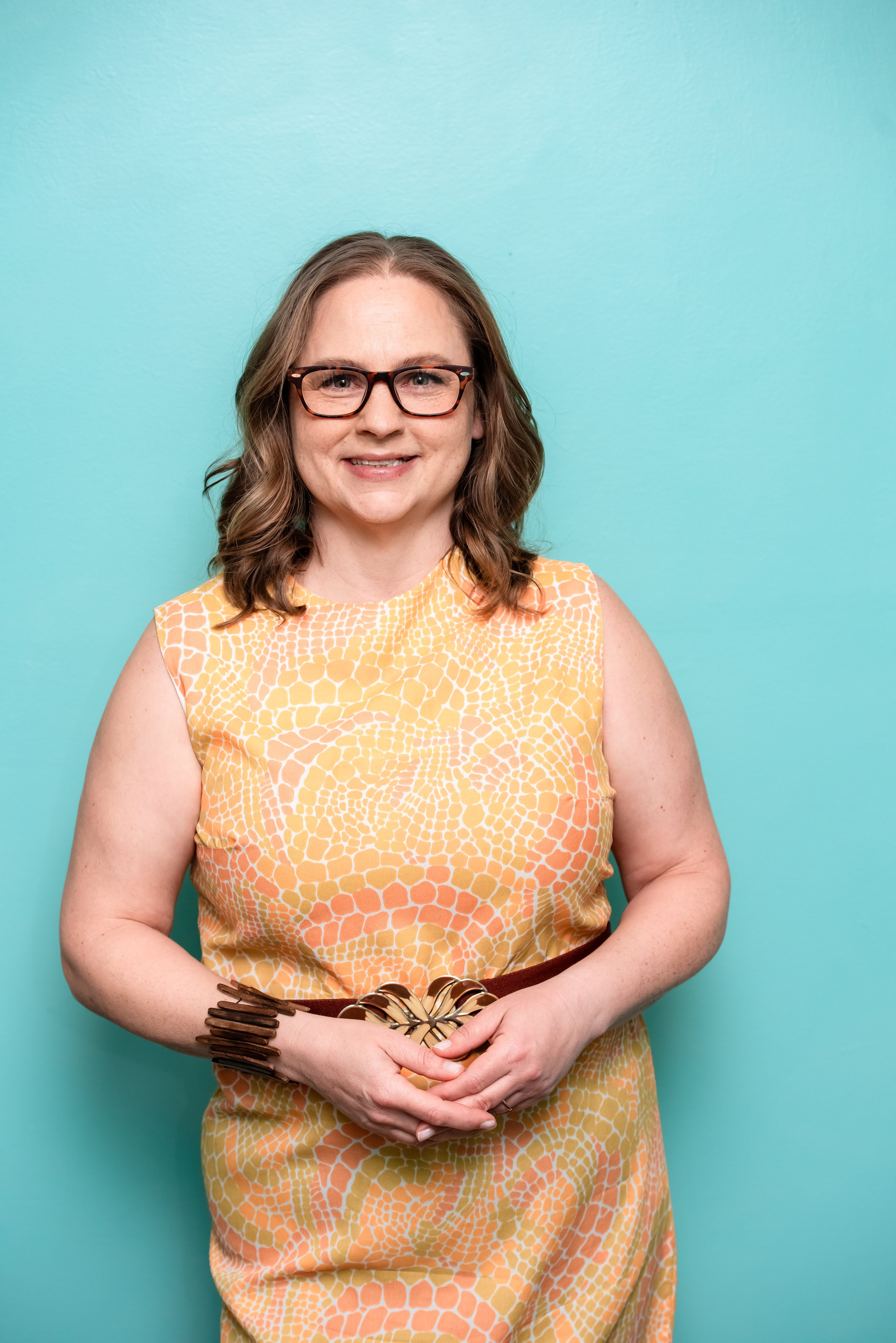 My name is Katherine Lawrence.
For 20+ years I've worked as a home organizing and decluttering expert.  I am currently working as an organizer for the Emmy Nominated TV show, Hoarders, on A&E.
On my YouTube channel I teach folks how to downsize, declutter, and what it is like to work as a Professional Organizer.
I've received training and certifications from BCPO (The Board of Certification for Professional Organizers® ), ICD (Institute for Challenging Disorganization), and Marie Kondo (the KonMari Method™).